About Precision Medicine Advisors
Serving an unmet need in the health care field
We are a group of academics who provide customized educational programs around genomic and precision medicine to health care providers, academic institutions, industry, and other stakeholders.
Want to learn more - view our online courses
Our online courses are crafted to meet the needs of busy professionals who want to learn the basics of precision medicine or gain practical skills for implementing precision medicine into practice.
Join our mailing list to be notified when new courses are open for enrollment.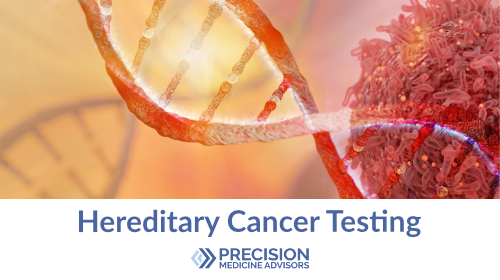 Latest course: Enrolling now
Learn how to use genetic testing to identify persons with hereditary cancer risk, to prevent and manage disease.
Learn how to to use genetic testing to optimize drug dose or reduce side effects and improve efficacy of prescription medications.
All you need to get started with precision medicine, in under 2 hours.
Improve your genomic literacy and explore the breadth of applications of genomics in the clinic today. This online series is suitable for a lay audience with little to no background in genomics.
Attend one of our live workshops or events
Our workshops and live events are hands-on and interactive and closely track the rapidly evolving field of genomic and precision medicine.
We have several hands-on workshops scheduled for 2019. Sign up for your spot in them now.
You set the topics, location, and date. We bring the content and speakers. It's that easy!
Current topics in Precision Medicine
Pharmacogenomic testing can help reduce severe adverse events and improve efficacy of prescription drugs.
More and more genetic tests are being marketed directly to consumers. Explore the DTC genetic testing landscape.
Understand how hereditary cancer genetic testing offers an opportunity for prevention and tailored treatments.
The Precision Medicine Podcast: Episode 7
Championing Precision Medicine Education for the Masses – Meet the Genome Educator. This podcast hits on the importance of educating everyone involved in precision medicine—including healthcare providers, payers, and even patients—about its day-to-day applications.
Visit Our blog
Precision Medicine in Practice
Want more Precision Medicine?
Join our mailing list below
Want to stay current in genomic and precision medicine? Sign up to be notified when new courses are open for enrollment, new content is posted to the website, or an in-person workshop is approaching.